The Pinnacle of
Saddle Fit Education
Evidence-based courses to protect horse & rider from saddle related injury and damage. 
Learn the skills, methods and tools you need to protect your horse. 
Not All Saddle Fit Courses are Made Equal
Saddle fitting for Health, Comfort and Longevity. 
Protect your horse from saddle related discomfort and injury through anatomically correct, biomechanically-sound, evidence based saddle fitting.


Our courses have been developed and perfected over 40 years, with the collaboration of equine vets, specialists and human physicians to bring you the most comprehensive saddle fitting courses available anywhere in the world.


We are trusted by universities, veterinarians, body workers, Olympic riders and trainers, with accreditation through several organizations globally.


We offer two designations, the Certified Equine Ergonomist & the Certified Saddle Ergonomist.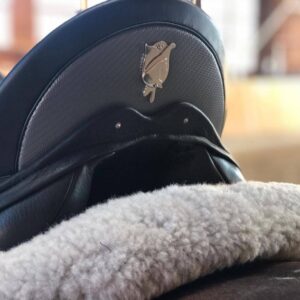 Saddle Fit Issues Can Manifest In Different Ways
Don't let saddle-fit issues hold you back, or worse, create completely avoidable injury and lameness.
The Never-ending Saddle Search
You've tried different saddles, different saddle fitters, risers, relief pads, shims and every other possible fix.
You don't want to think about the money and time spent with no solution.
Some fixes may have worked briefly, but you always find yourself back at square one.
You call out 5 different fitters and get 10 different opinions.

Nothing seems to work for both you and your horse.
Saddle fitting isn't regulated, and with so many opposing and oftentimes damaging fitting methods, it's no wonder so many people feel hopeless.
We fit to the unique and specific anatomical and biomechanical requirements of both horse and rider to prevent soreness, damage and injury.
See What Our Students are Saying
"Doing the Saddlefit 4 Life CEE course was eye opening to the vast amount of detail that goes into fitting a saddle correctly to both horse and rider. There are so many important details that get overlooked so easily...

At first, before I did the course, I thought I was passionate about helping horse and rider and I signed up, but now I have become obsessed and driven to help find solutions to the problems that we face in the saddle and on the horse.
I learn through my own past mistakes every day by reminiscing about my life and riding career with my retired mare and how I could not help her due to lack of knowledge so many years ago, now that I know what I did not know back then…
What really has become clear to me is the amount of pain and discomfort these dear horses endure, simply because we don't realize that they are are suffering. Behavior changes and bad behavior patterns, clear or subtle, are a result of us not listening to the horse. We are not educated and informed enough, so we don't hear what they say to us or how they say it to us…"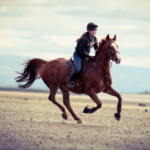 "Saddlefit4life has completely changed my life and allowed me to learn so much more already than ever imagined, baring in mind that what I have learned already is only a fraction of information that's out there....
to learn. I won't be able to look at a horse, rider or saddle again in the same way! The course was fascinating, and it has been lovely meeting other people with the same interest, in which we have been able to discuss and learn together. The girls through Saddlefit4life have been fantastic at answering any questions that have been asked and helping out where possible. It's been eye opening and it will be information and knowledge that I will carry with me throughout my life. I look forward to being able to help more riders and horses with their problems in the future and being able to use my new found skills to make a difference to local people and horses in my area. Even if it's just being able to point out one thing, it's one thing that will improve the horses comfort and way of life! My key aim is to be able to speak for the horses when owners may not understand what the problem is. My knowledge which has came from Saddlefit 4 Life has taught me how to spot these problems and how to apply a solution to be able to help. I'm very much excited for the future!"
"This course is offering much more knowledge about biomechanics than I supposed any saddle fitting course could give...
. I liked academic approach to every lesson and structure is simple and logic. I really enjoy studying here! This course has a deep academic approach to the saddle fit and a horse as a whole. For me as a vet there was enough information about anatomy and muscle work, good videos and theory lessons. Quizzes are set as I go through the program and help to study and process studies information."
Erica Sutfin - CanTRA Instructor
"The information definitely was helpful in demonstrating why saddle fit is so important for the comfort and wellbeing of every horse but especially for our therapeutic horses...
who work so hard for riders without optimal balance. Sadly most therapeutic centers have tack that is shared amongst horses, with fit that is often compromised. However with the information gained from these sessions at least some of the concerns with saddle fit can be addressed to mitigate some of the long term consequences and damage caused by poorly fitted tack. Also of value was the very well explained difference in the anatomy of male and female riders and how this affects position in the saddle. Hopefully as more people become informed about proper ergonomics of saddle fit for horse and rider, the industry as a whole will begin to listen and change their manufacturing protocols."
Certified Equine Ergonomist &
Certified Saddle Ergonomist
The pinnacle of saddle fitting expertise, worldwide. 
Dedicated to providing an unbiased, comprehensive 80-point assessment and full report of horse, rider and saddle to ensure comfort, balance and protection against saddle related injuries & long-term lameness. 
Ideal for horse owners, riders, trainers, bodyworkers, farriers, veterinarians and other equine professionals. 
*Applicants must be a CEE, or enrolled in the CEE Course. 
Dedicated and highly-skilled certified saddle ergonomists offer anatomical and evidence based saddle fitting solutions to horse and rider. They're committed to creating absolute freedom of movement and unparalleled comfort, balance and longevity.
Ideal for equine enthusiasts who wish to provide on-site saddle fitting sales & services.
Become a Certified Equine Ergonomist
Learn in the comfort of your own home and barn with the NEW, fully-online Certified Equine Ergonomist course which provides detailed lessons, clear concepts, in-barn assignments, live virtual sessions, instructor lead case studies and more.
The easy to follow course design gives students confidence, clarity and support to accurately evaluate saddle fit to both horse and rider to prevent injury and discomfort.
Certified Equine Ergonomist
Learn the theories and principles behind anatomically correct saddle fit to both horse and rider. 
Apply the learned theories and methods on your own horses with the help and support of our instructors.
Submit your completed evaluations for feedback and review from our instructors to become certified. 
We're dedicated to the success of each student.
Become a Certified Saddle Ergonomist
Learn online and in the barns, independently and with a mentor, how to select and adjust the current saddle, or a new or used saddle. You will be taught evidence-based Saddle fitting to offer superior service to the client on site at the barn, after having successfully completed your Certified Equine Ergonomist course.
Experience how to become an ambassador for the horse, by learning the do's and don'ts of saddle fitting to protect horse and rider from long-term damage which can be caused by poorly fitting saddles. Certified Saddle Ergonomists are the pinnacle of saddle fitters, as this is the first Saddle fitting academy to demand regular recertification in order to hold its graduates to the highest standards currently existing in the equine industry.
Certified Saddle Ergonomist
Successfully complete the CEE Course & Certification. 
Submit an online application and complete the CSE Training & Externship.
Successfully complete the CSE Exam and become Certified.
Create Positive Change in Your Community
Keeping horses happy, healthy and comfortable, worldwide.